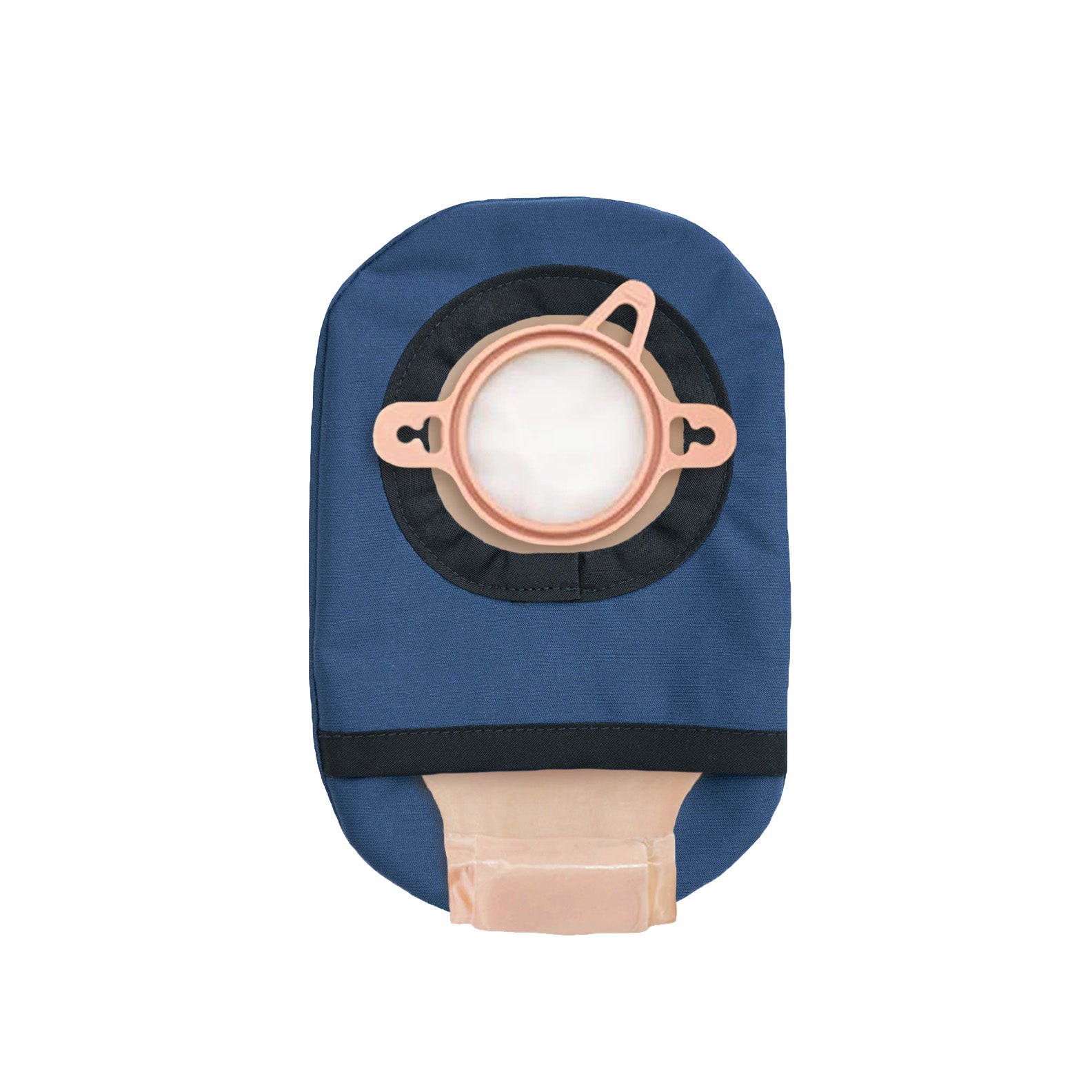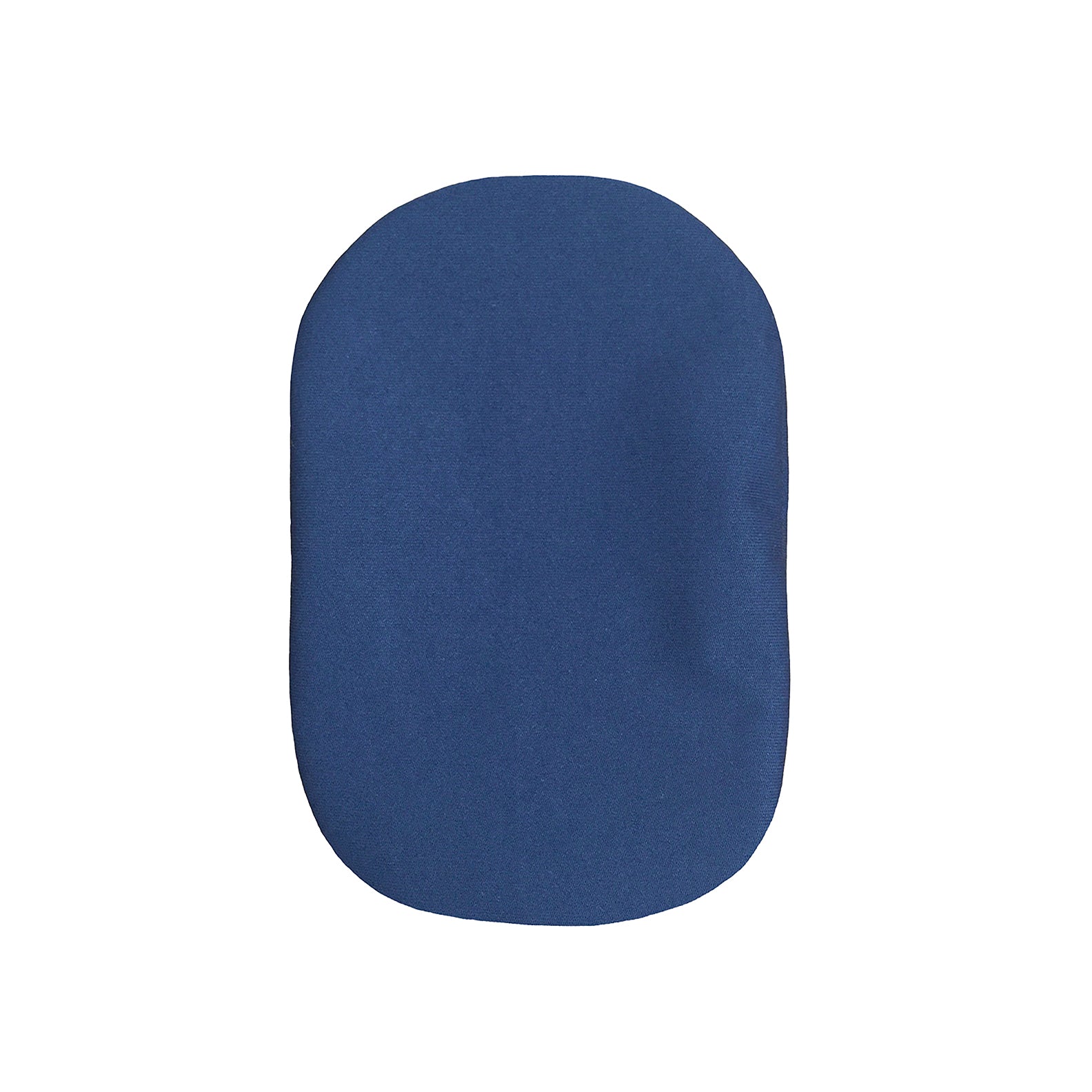 A customer favorite. This lightweight, water-resistant ostomy cover provides an extra layer of security between your ostomy bag and clothing – so you can say goodbye to leaks and stains!

Need to empty your pouch while you're on-the-go? Our flip-bottom design lets you empty your pouch with the cover on. No fuss, no mess.
Please note this product is water-resistant but not 100% waterproof, it does not have a watertight seal around the flange and the bottom flap may allow water inside the cover during activities like showering. You certainly can wear it in the shower, but it may not keep your pouch completely dry. 
Give yourself additional support! Add a WAISTBAND to your order.
• 1 Navy Ostomy Cover
• Water-resistant material prevents leaks and stains
• Bottom flips open for easy emptying
• Precise size options for the perfect fit, no matter which pouch you use
• Please note, this ostomy cover does not form a watertight seal around an ostomy pouch, so it will not keep your pouch dry in the shower or pool.
• Machine wash cold, air dry only
Quick delivery. Well made product.
Nice!
I purchased a navy ostomy bag cover and if will be just perfect to use when I go out. My stoma is in a spot that I cannot tuck the bag into my pants and shirts do not always cover it entirely. This cover will be just what I need!
I love this bag! Perfect fit and stays flat against my stomach. No bulges!!!
Well-made. Sturdy, so they stay on. Thin fabric, so there is no bulge under my shirt. The open end helps a lot in emptying the pouch, especially in public restrooms and portable toilets. Very fast shipping. This is my third pouch from former brand name, now Spoonie Threads. Using their pouches gives me confidence in public and at home. I feel happier about having a colostomy.
Extremely helpful. They provide a good product.