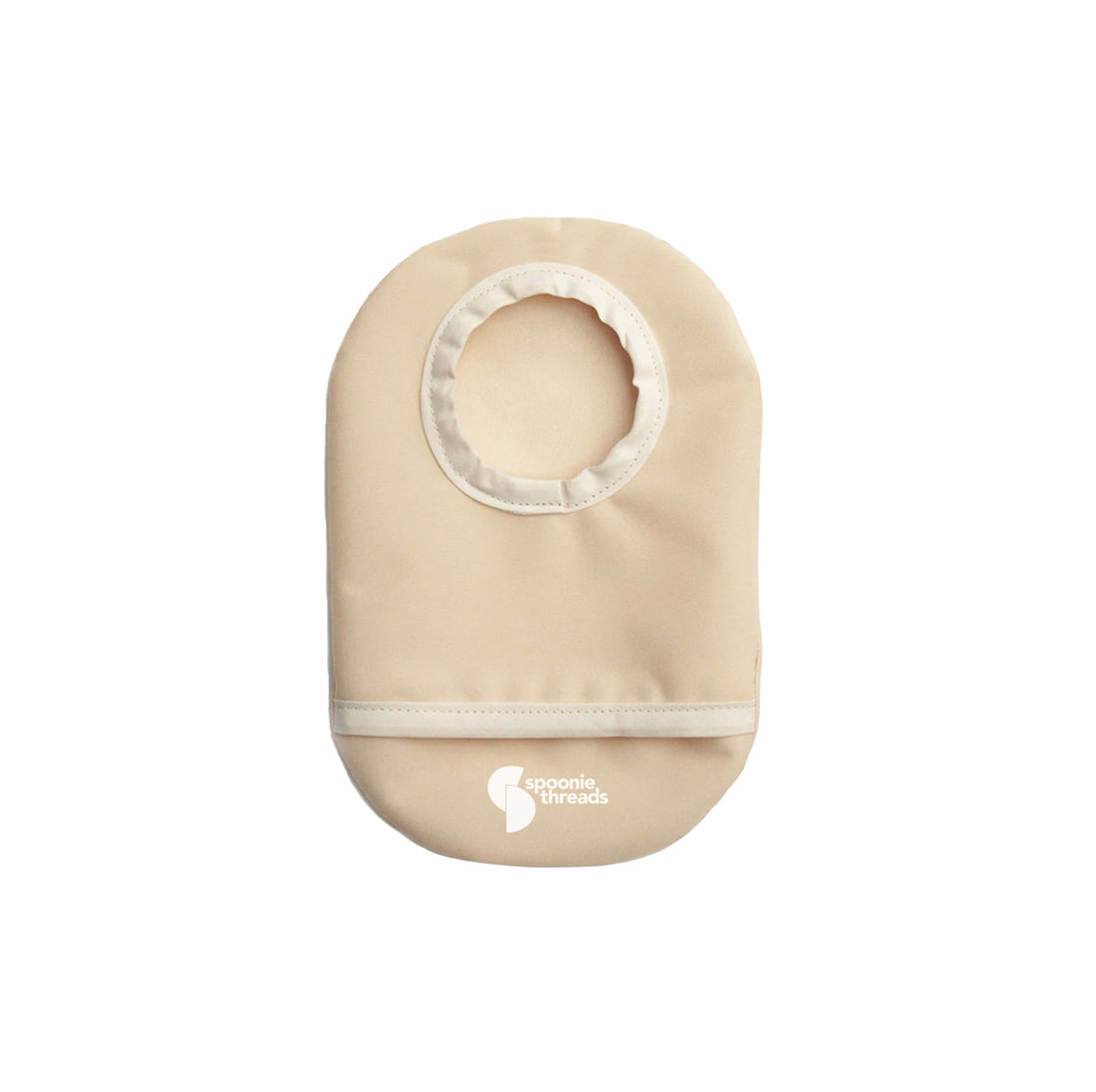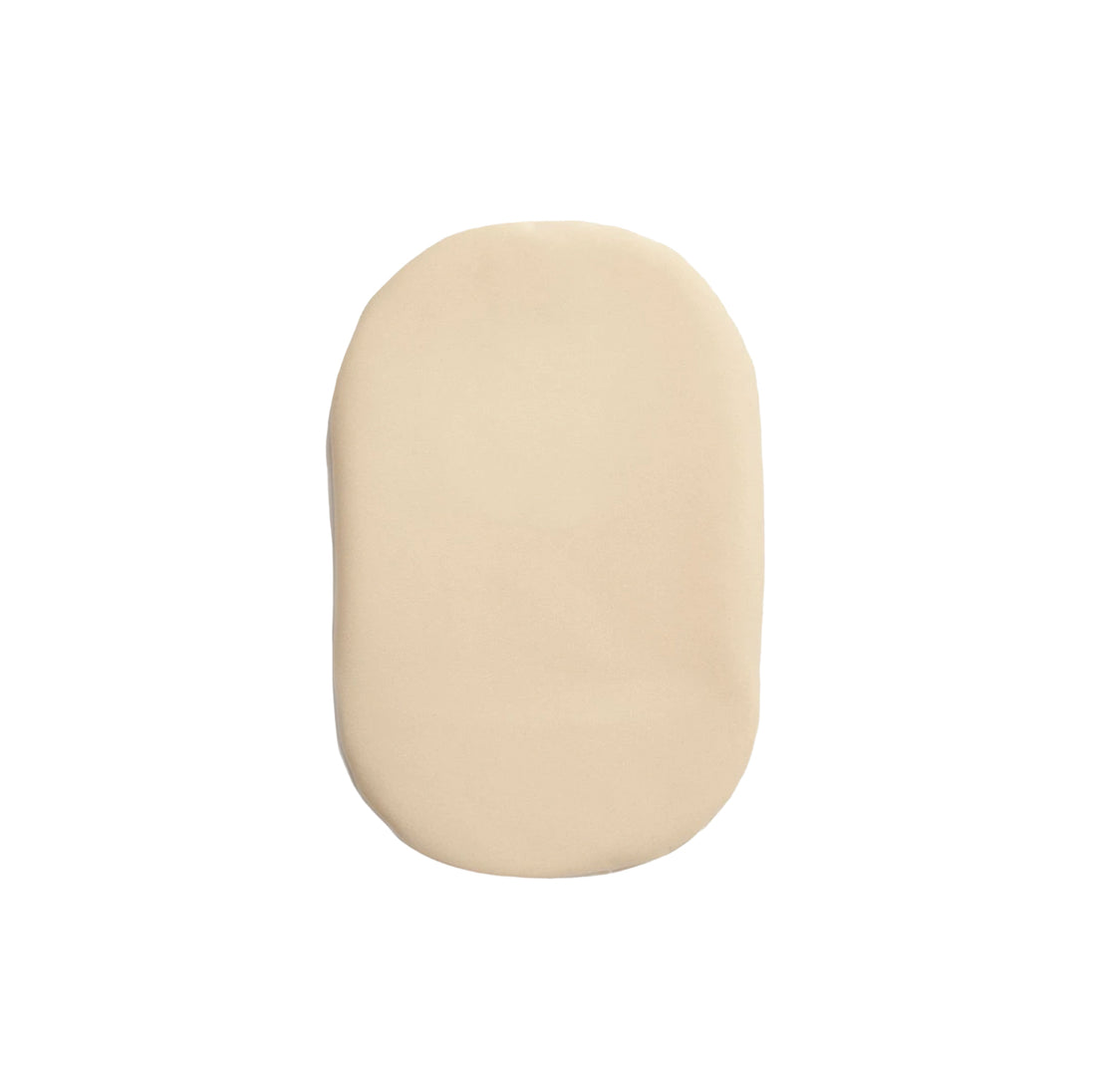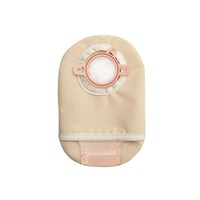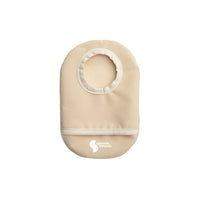 Light Beige Ostomy Bag Cover
Light Beige
A customer favorite. This lightweight, water-resistant ostomy cover provides an extra layer of security between your ostomy bag and clothing – so you can say goodbye to leaks and stains!

Need to empty your pouch while you're on-the-go? Our flip-bottom design lets you empty your pouch with the cover on. No fuss, no mess.
Please note this product is water-resistant but not 100% waterproof, it does not have a watertight seal around the flange and the bottom flap may allow water inside the cover during activities like showering. You certainly can wear it in the shower, but it may not keep your pouch completely dry. 
FEATURES:


1 Light Beige Ostomy Cover

Water-resistant material prevents leaks and stains

Bottom flips open for easy emptying

Precise size options for the perfect fit, no matter which pouch you use

Please note, this ostomy cover does not form a watertight seal around an ostomy pouch, so it will not keep your pouch dry in the shower or pool.

MATERIALS & CARE:

Machine wash cold, air dry only

SIZING:
Scroll to the final image or click here for the size chart
Measure the width and length of your ostomy pouch (in inches) to find the Pouch Size. If your pouch empties at the bottom, roll it up and/or close the bottom before measuring. Then choose an opening size (diameter in inches) that will fit around the flange of your ostomy pouch.
The easiest way to find the right opening size is to place a ruler across the ring and measure at the widest point, as shown. If your pouch has a large oval-shaped flange (like the Coloplast Sensura), choose the Flange Size: "3.5" Oval." Most ostomy pouches will have a round flange between 2.5 and 3.5 inches in diameter.
Give yourself additional support! Add a WAISTBAND to your order.

Good Product - could use a modification
Good product. Very well made. I'd suggest adding slots next to the opening in the back so it would cover pouches with belt tabs.
Hi,
Thank your for your review! We have given your feedback to our product development team.
Very nice bag in a color that doesn't show underneath clothing. Nice feel. Shipped quickly!
Ordered for my husband to try to keep his pouch dry while showering. He's very pleased with the cover and how it helps.
A perfect fit! Love the material and style of this cover so much. Great quality and fast shipping too!
Inflexible
Cover is well made and size was right for my bag. However, the binding around the round opening has absolutely no flexibility so trying to fit it over the bag's wafer was, at best, extremely difficult if not impossible. My efforts to fit the bag into the cover caused the wafer to partially release from my skin which resulted in the bag leaking. This product would be almost perfect if the round opening was a flap, possibly secured with Velcro or snaps, so it could easily be wrapped around the wafer. Another possible remedy would be an elasticized binding around the round opening so it stretched enough to easily fit around the wafer. Unfortunately this cover as designed, in my opinion, is virtually useless as a convenient, easy way to cover an ostomy bag. If there is a trick for inserting the ostomy bag into the cover with compromising the seal between the wafer and skin I would love to hear it.
Hi Jeanne,
Thank you so much for your feedback, we're so sorry this bag didn't work for you! We will contact you directly to see if you would like to exchange the cover for one with a larger opening size that would work better around your wafer. Your suggestions are very valuable, as we are working on alternative opening designs to remedy this type of problem!