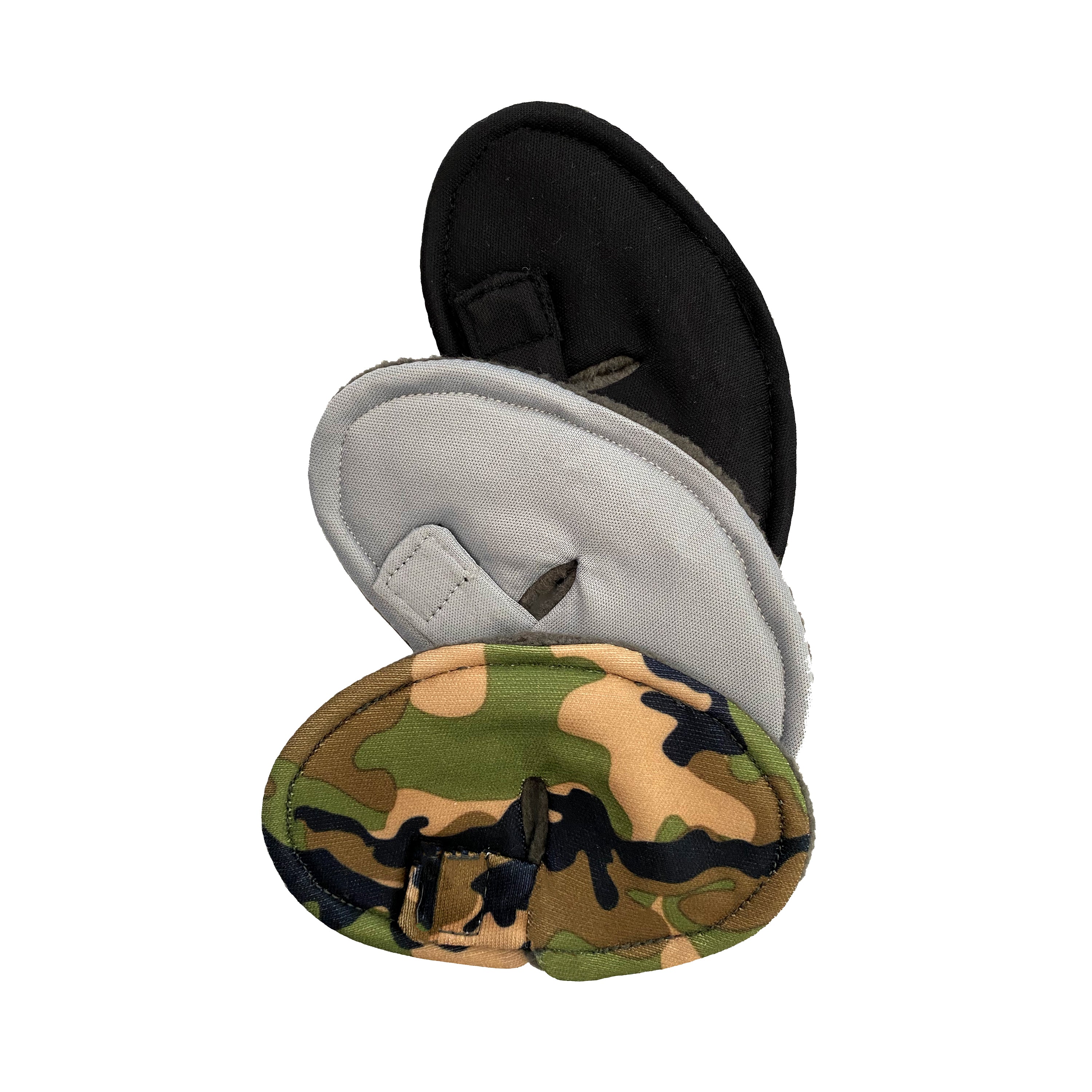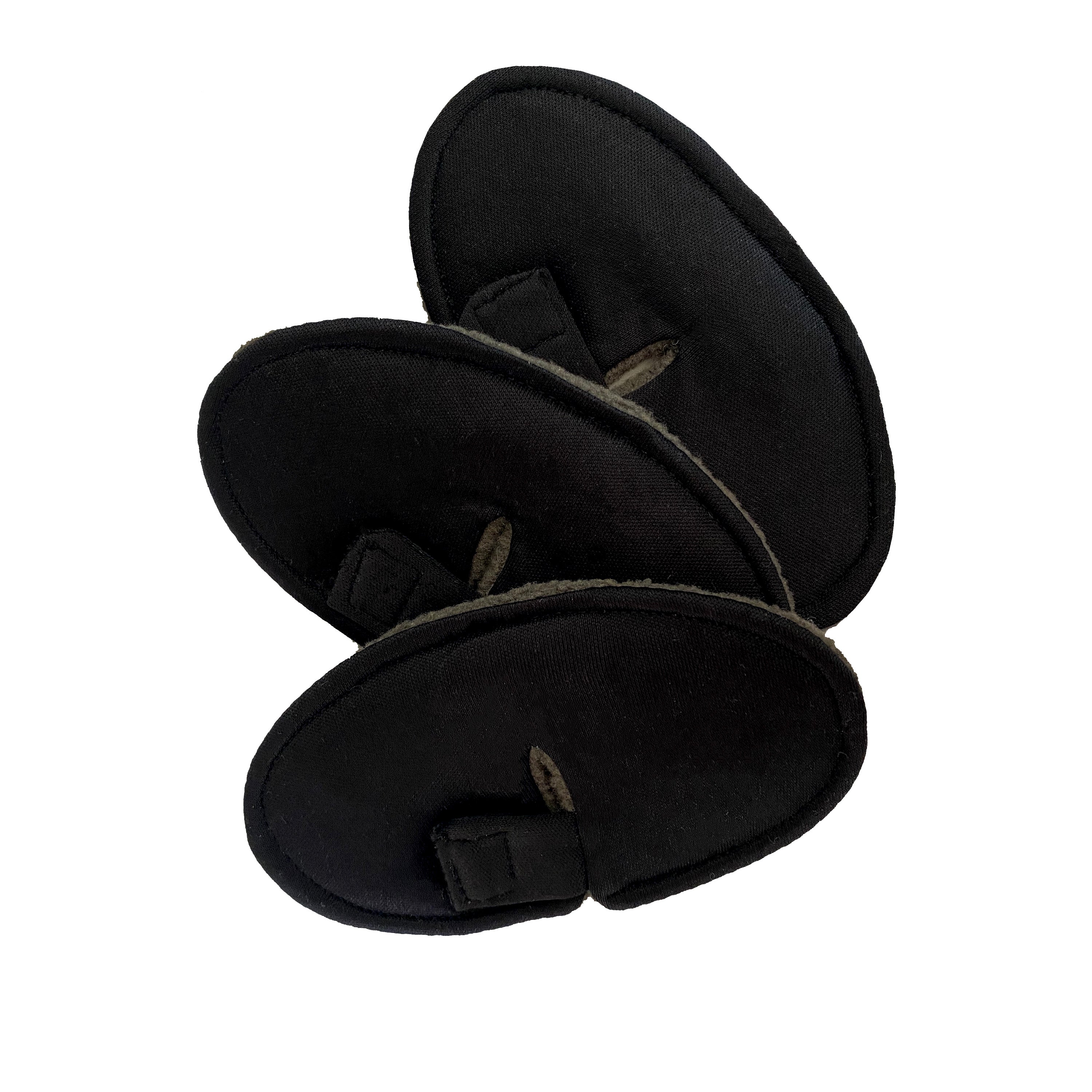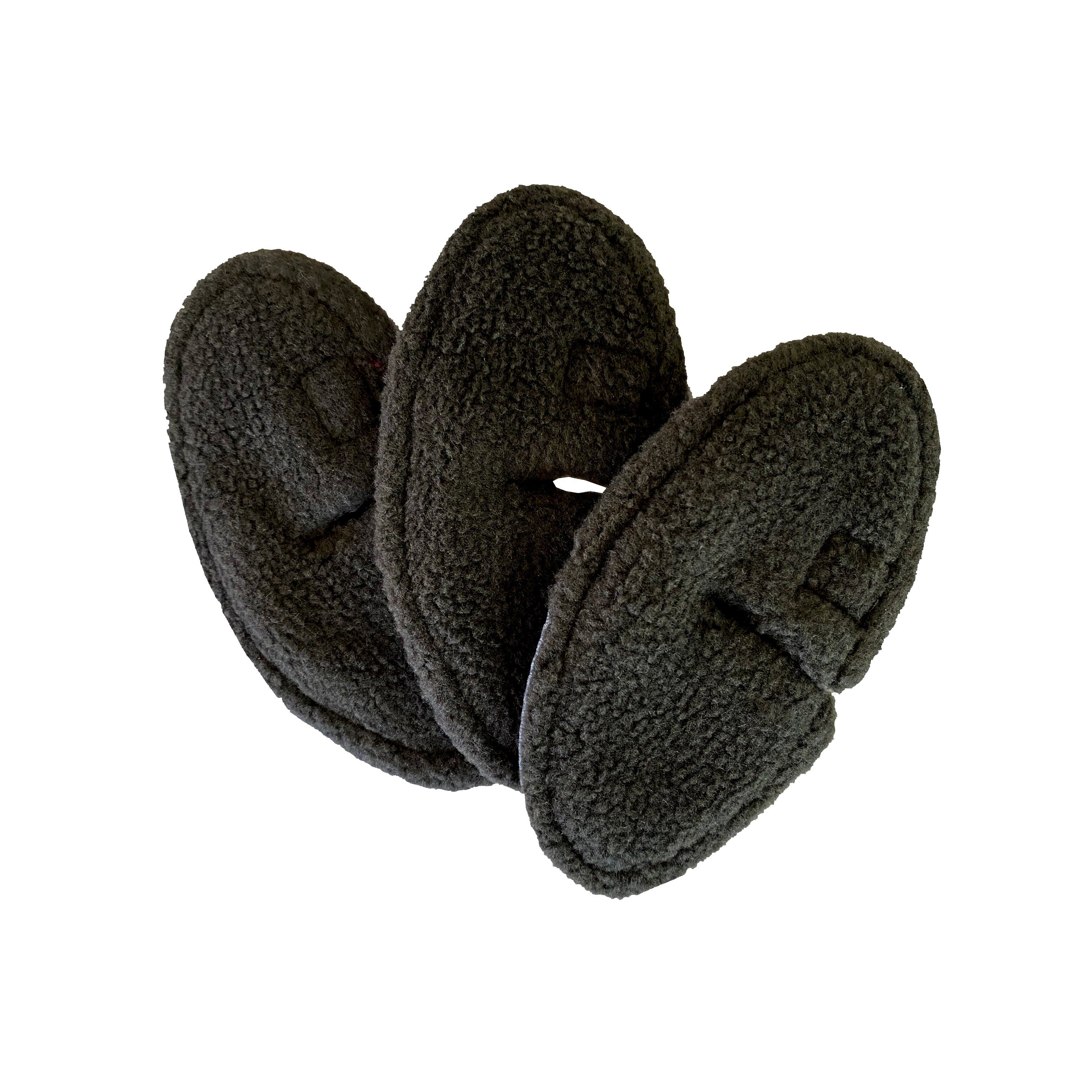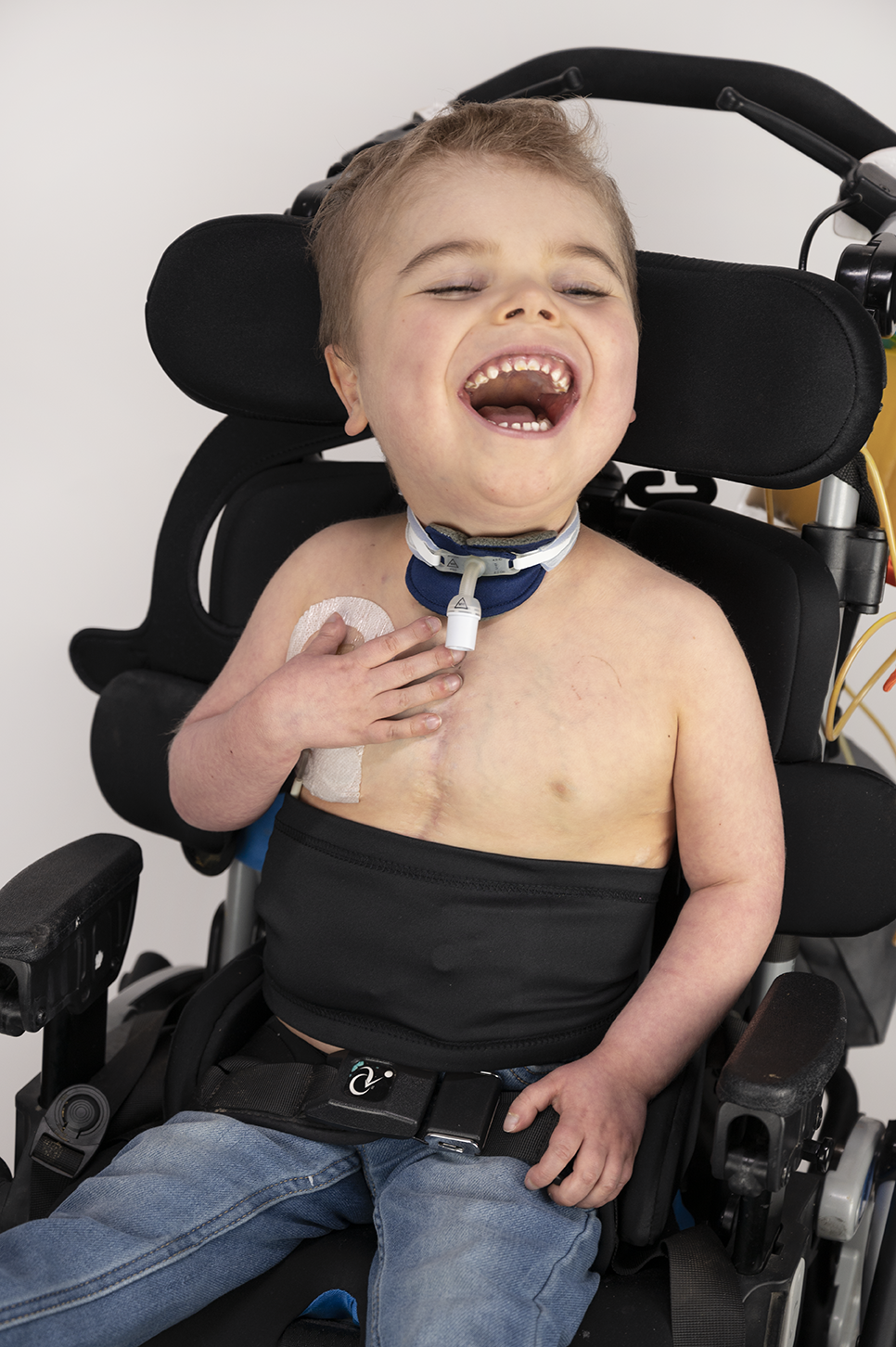 Trach pads protect your skin from irritation and absorb leakage around surgical sites. Unlike other pads, our pads do not have rough edges or irritating exposed seams.
• Adaptive accessory
• Hook and loop closure (similar to brand-name Velcro®) secures below trach tube for easy opening and closing
Sensory friendly seams
• Outer surface made from soft, water-resistant polyurethane laminate (PUL)
• Inner layer made from absorbent terrycloth
• Skin-facing surface made from moisture-wicking microfleece
• Machine wash cold with Velcro closed before using.
• Lay flat to dry.
• If purchasing for someone who is immunocompromised or in the hospital, check hospital rules or talk to their doctor before gifting
• Pad is not intended to be used as a medical treatment, or in place of a doctor-recommended medical treatment
• Our Trach pad packaging has a Hygiene Seal. Due to sanitary concerns and for your safety, we will only accept returns is the hygiene label is intact.
For everyone with a trach tube
We tried other trach pads but my husband says this one is the best and the most comfortable. It's soft, well padded and washes well. So glad I bought these for him.
They work like a charm!
REALLY,REALLY SAVES me a lot of time and mess.
Liked old design better
I loved the old design with more of a "wing" than the oval shape! Those were the only trach pads I bought for my daughter. I tried the new oval shape design, and they don't protect her skin under the flanges. Plus, without the "wings," they twist around her trach.
The material is still perfect for anyone with a trach though! If the shape works for you, you'll love these trach pads.
Hi Heather, thank you for your feedback. We're sorry that the new shape doesn't work as well for your daughter, but I'm glad you still like the material of our trach pads. We will contact you directly to see how we can improve our design to better suit your needs!
-Spoonie Threads
Review from Etsy
These are really nice. My only complaint is that they're a little pricey, but you get what you pay for. 2 week update: after using these and the less expensive cotton pads for the last few weeks, I can say these are vastly superior. My dog is the one with a trach so I can't comment on how they would be for humans, but with the thickness and the fleece backing, they feel like they protect his neck a lot better. I plan on ordering at least 2 more sets, probably in the small size. Picture is with a 3.5mm Shiley pediatric tube for comparison.
Second order from this shop. I love how soft these pads are against the skin. They don't have that "medical" look and they wash easily. Great quality too!