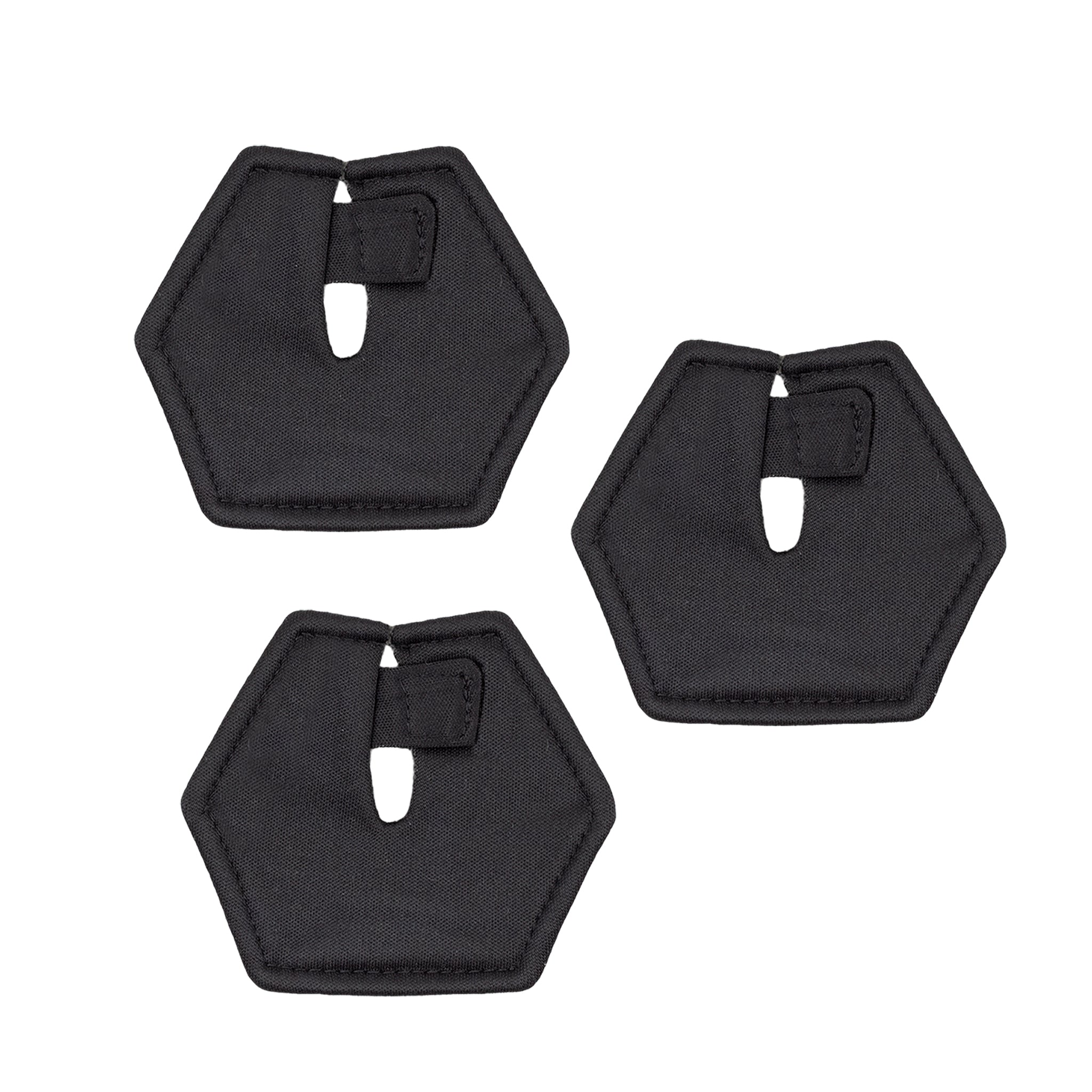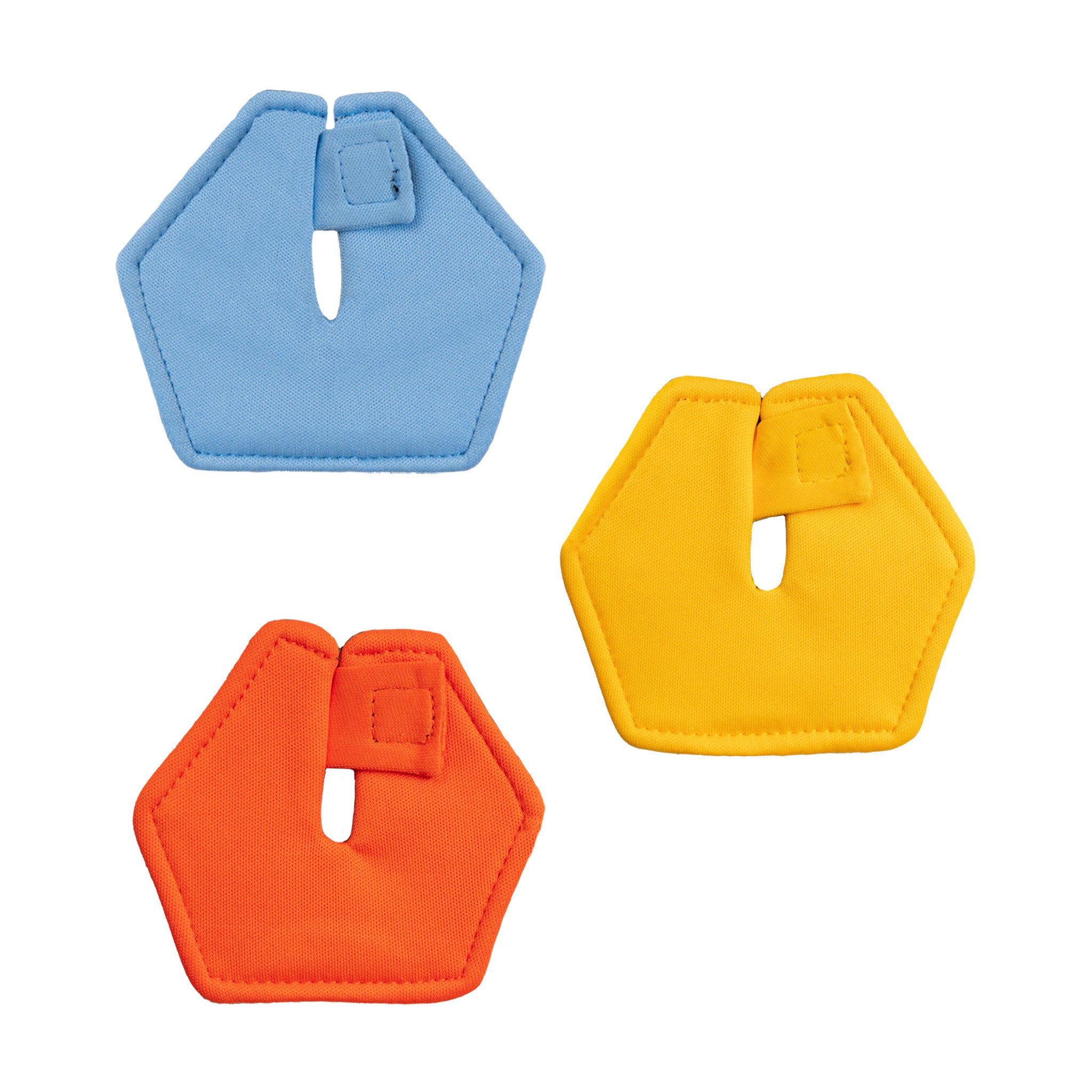 Our 3 pack of soft G-Tube pads protect your skin from irritation and absorb leakage around surgical sites. Unlike other feeding tube pads, our pads do not have rough edges or irritating exposed seams.
• Sensory friendly seams
• Gentle velcro closure sits beneath the g-tube and is easy to open and close
• Outer surface made from soft, water-resistant polyurethane laminate (PUL)
• Inner layer made from absorbent terrycloth
• Skin-facing surface made from moisture-wicking microfleece
• Machine wash cold with Velcro closed before using
• Lay flat to dry
• If purchasing for someone who is immunocompromised or in the hospital, check hospital rules or talk to their doctor before gifting
• Pad is not intended to be used as a medical treatment, or in place of a doctor-recommended medical treatment
• Our G-Tube pad packaging has a Hygiene Seal. Due to sanitary concerns and for your safety, we will only accept returns if the hygiene label is intact
Best pads I ever bought!
As soon as I purchased and received one set, I ordered more. We typically order pads from Etsy and they are fine but did not really help as much as we needed with leakage. I love the softness of these pads and the top layer washes very well if meds or leakage leave a mark. The part is how dry they keep my daughters stoma. She is 4 and was constantly digging at her site and making it bleed. Since setting these pads, she has stopped itching and digging at her stoma. It's incredible. I was worried Velcro wouldn't be strong enough but so far, so good. I am hand washing them to hopefully extend the life of them but I really don't mind. These are exceptional compared to everything else we've tried over the past 4 years. Customer for life!!!
Best G-tube pads
My son is 6 and has had his gtube since 2 months old. These are the best pads. We only use these ones now because he does not leak at all with them. He also has no irritation from using them. We had a huge leaking problem before we started using them. And with them it went away.
Works well!
Overall, I really like this pad! It's comfortable, absorbent, and washes up great!
Pros:
- Velcro Closure: so much better than ones with a snap/button feature! Velcro ensures the pad doesn't make a cone and push up on my button
- Absorbency: the layers wick away drainage away from my skin, decreasing irritation and breakdown at the site
- Easy Cleaning: are easy to wash and came out without being misshapen
What I would change:
- The opening doesn't go all the way to the middle of the pad making it really off center
- Opening could benefit from a slight widening where it stops in the middle of the pad. Most tubes are round so it would sit around the tube a little more naturally, the edges of the split would be closer together
Review from Etsy
If your looking for something that fits and soft on your skin, well look no farther, these are Fantastic..going to be ordering more that's for certain..
Review from Etsy
I have a tubie baby and these are so easy to put on after doing his cares. I struggled with hospital grade gauze and tape which always stuck on to my baby's skin these are definitely very comfortable and super convenient I love the Velcro