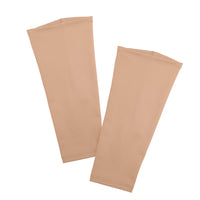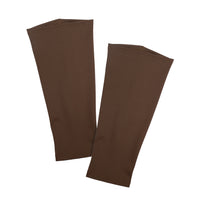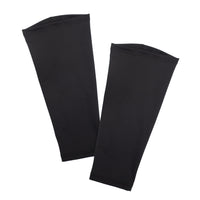 2-Pack Unisex Solid Ultra Support Sleeve
We've got you covered in our NEW Ultra Support Sleeve! The features you love in our Support Sleeve band are now extended to give greater coverage. 

Our longest sleeve version is made of super soft, moisture-wicking fabric to provide support right where you need it! We've made it easy to pull-on with sensory-friendly seams! 
Use to secure continuous glucose monitor devices for those with diabetes. For patients undergoing infusion or treatments, the sleeve keeps a PICC line or IV secured closer to your body. 
Also great for covering eczema, dermatitis, and irritated skin with a longer limb protection of 6 inches in Youth Small up to 12 inches in our 2X sizing. 
For a shorter version try our Support Sleeve
Need a place to store your device? Add a INSULIN PUMP BELT to your order.
• Secures PICC lines, IVs, MiniMeds, Omnipods, FreeStyle Libres, and other small devices
• Prevents your PICC from rubbing against your skin
• Supports an active lifestyle, sweat-wicking
• Ultra soft material with SPF 40 built in
• Great for eczema and sun sensitivity
• Light enough to wear under clothing
• Manufactured in the USA
• 90% Polyester, 10% Spandex
• Machine wash cold, do not use bleach or fabric softener
• Tumble dry low or lay flat to air-dry
• Inside tag is tear-away
Fits great!
Fits great! Fast shipping time. Thank you!