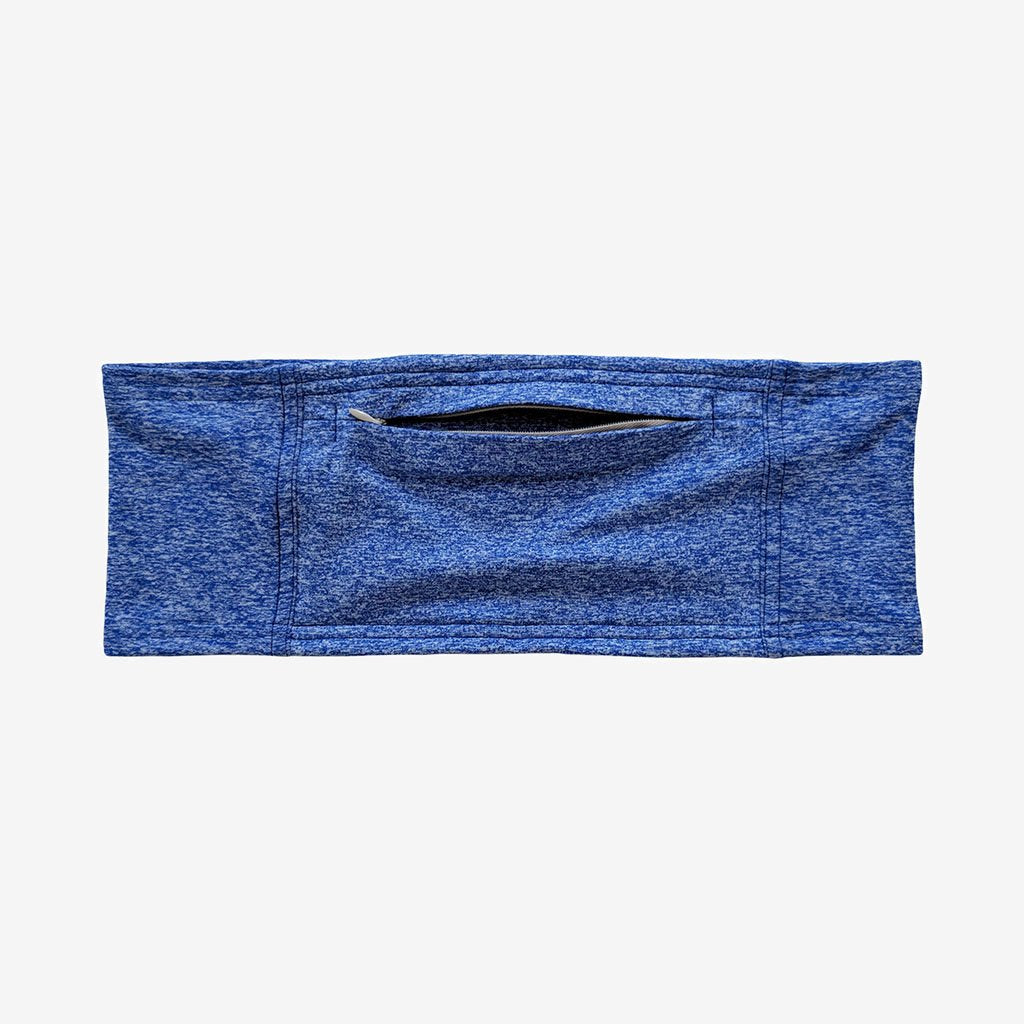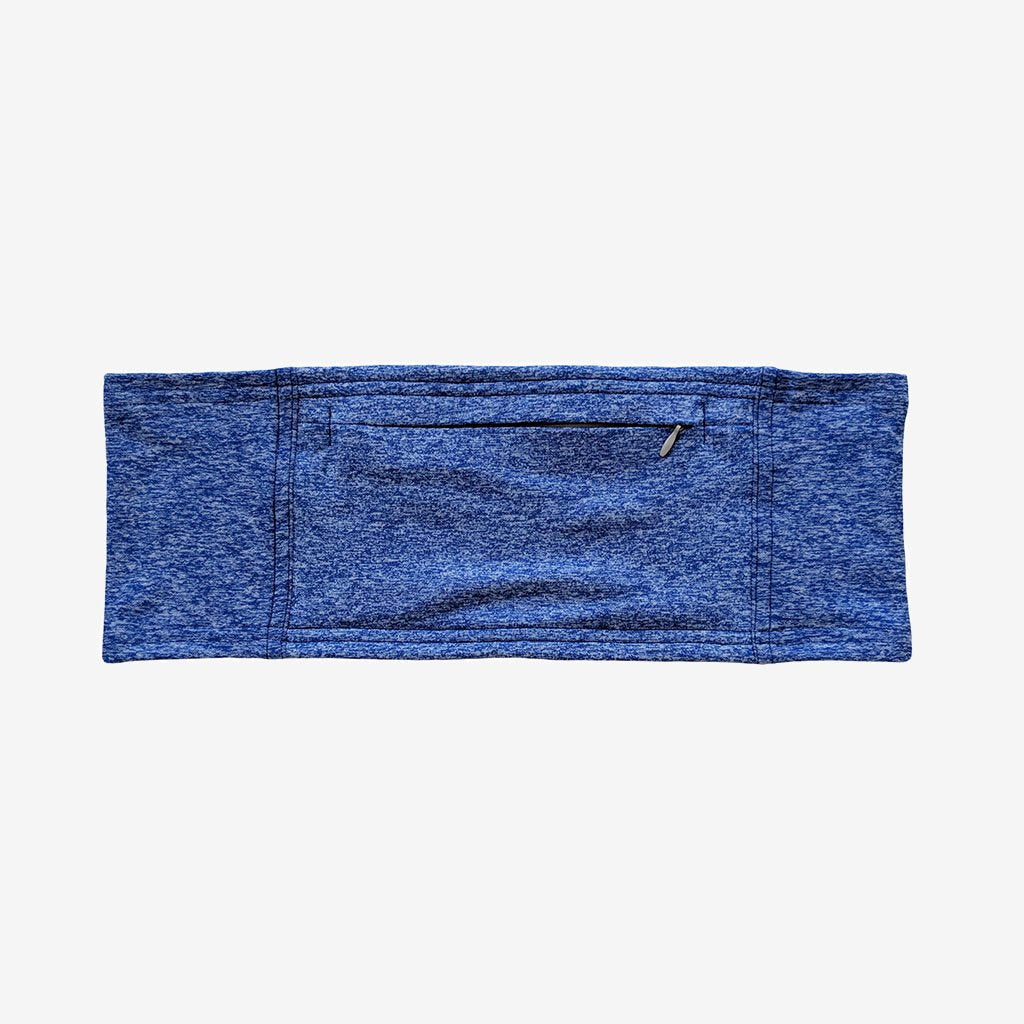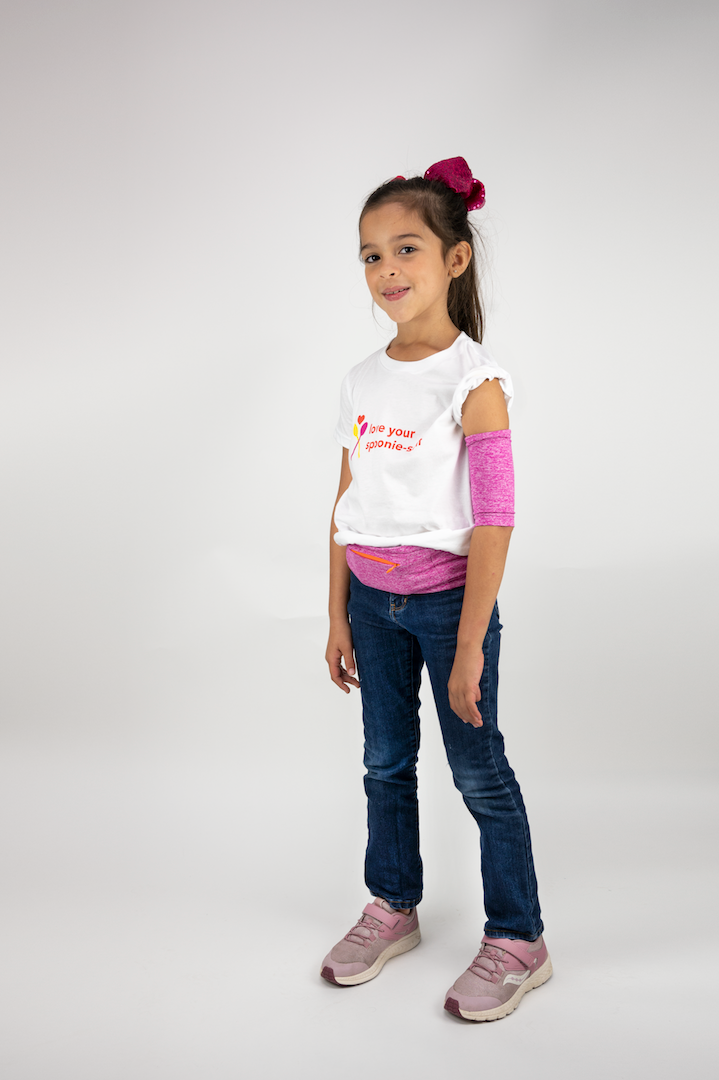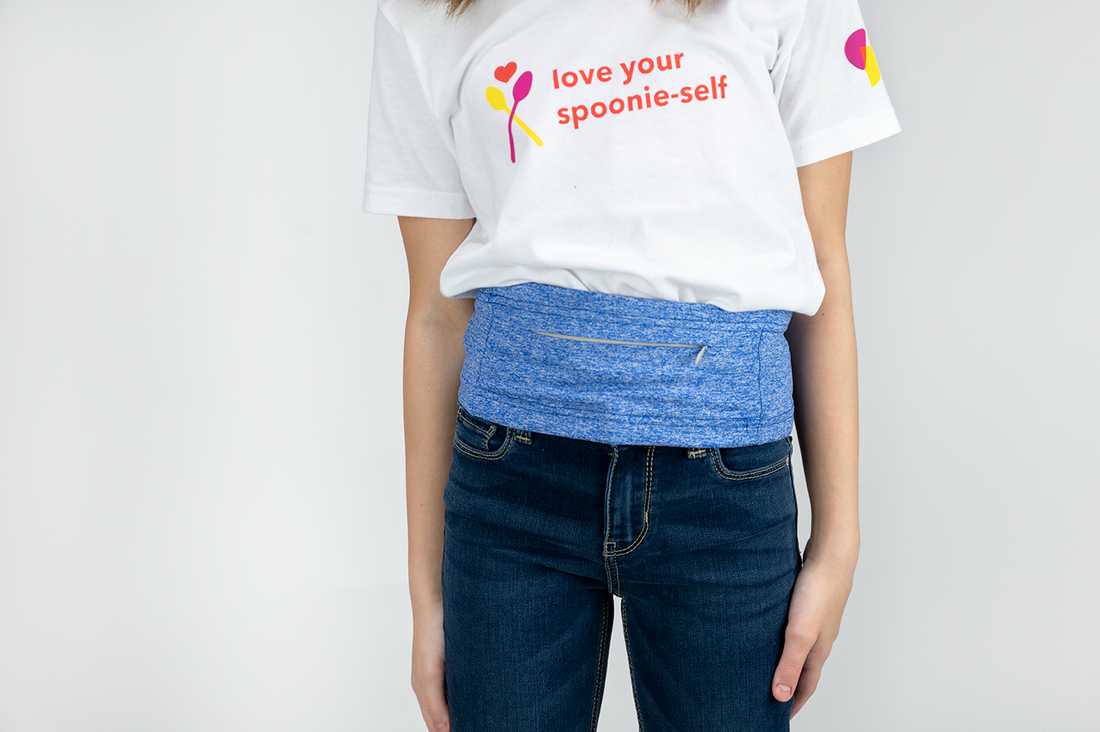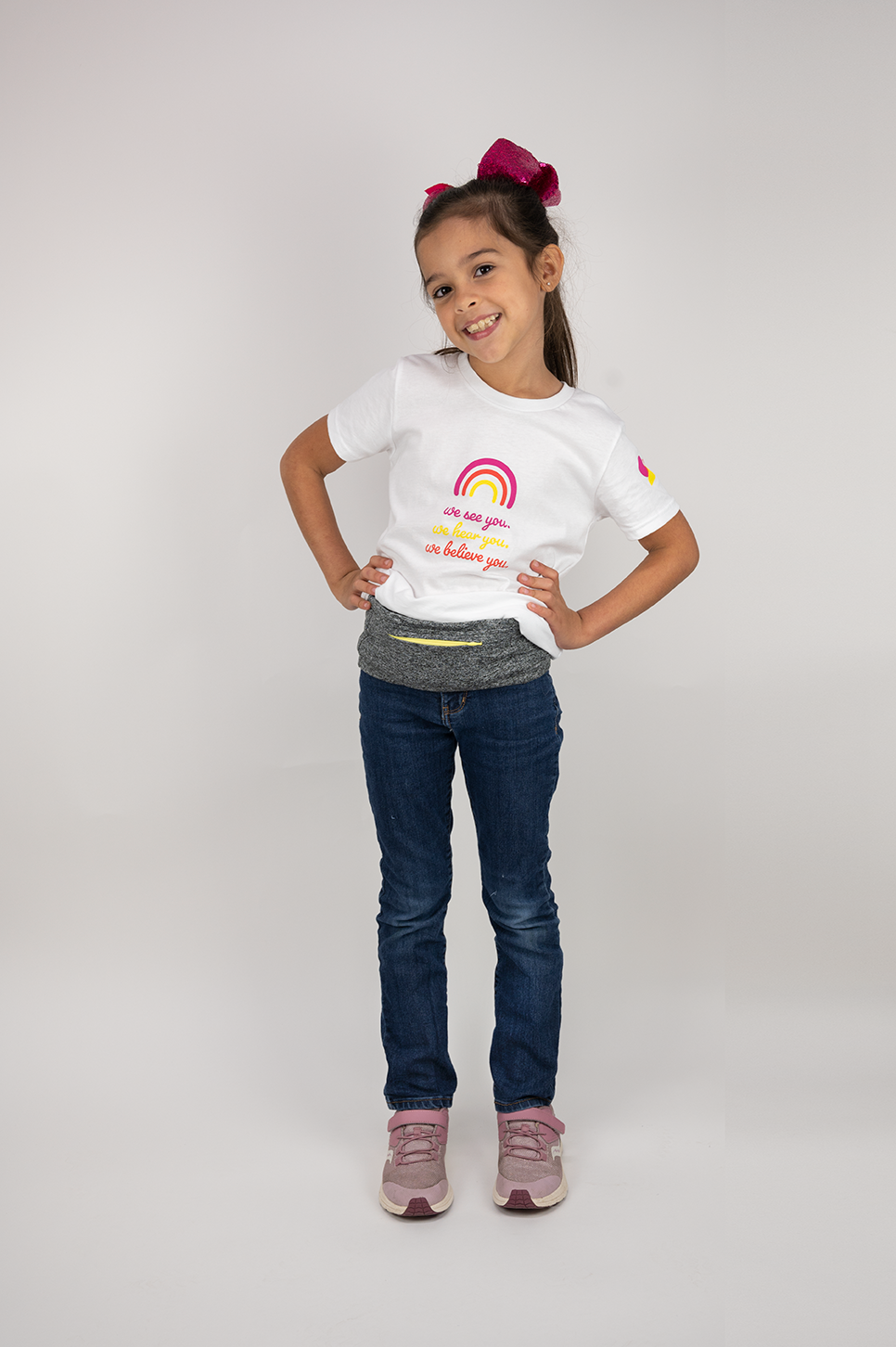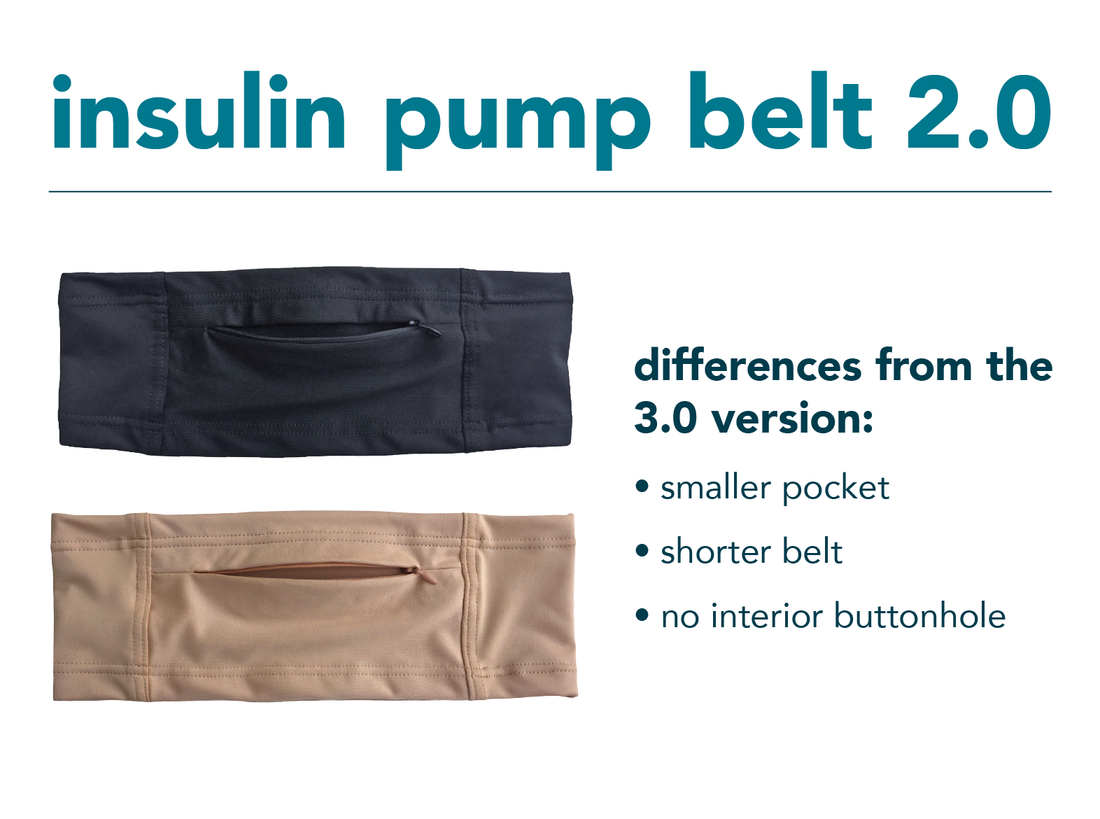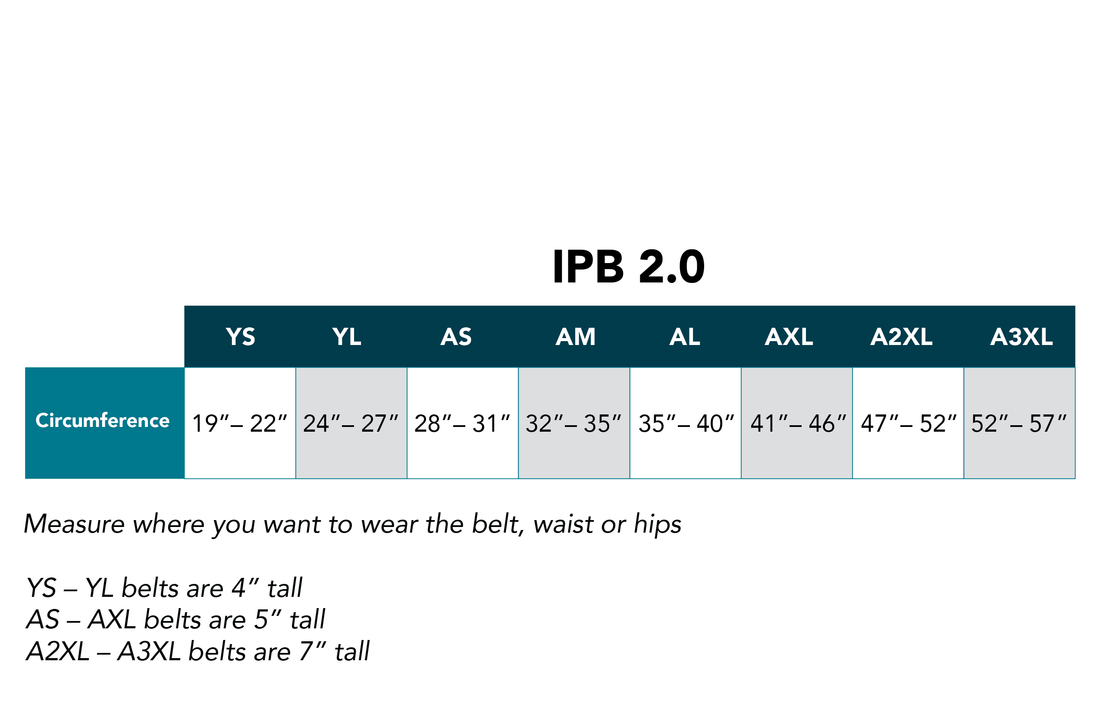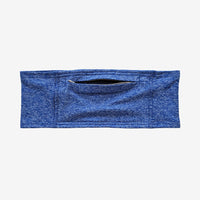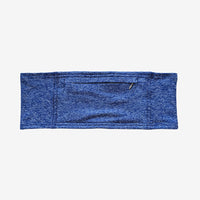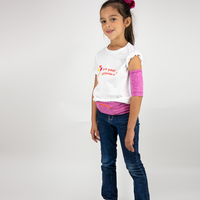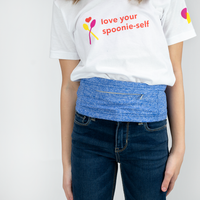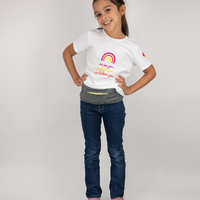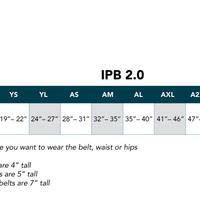 Heathered Insulin Pump Belt 2.0
FINAL SALE: Permanently reduced items are FINAL SALE and not eligible for returns or exchanges*
Soft, stretchy, and sweat-wicking, with antimicrobial power and a hidden zipper pocket – it's no mystery the Insulin Pump Belt is a customer favorite! 

This UPDATED VERSION with NEW SIZING features an extended size range, a shorter height in our youth sizes, and more belly coverage in our larger sizes. The 7-inch zipper provides enough room to store your meds, phone, insulin pump, and more – but so comfy, you'll forget you're wearing it. Can be used to secure feeding tubes and PD catheters, but please note that there is no opening to the abdomen. 
FEATURES:
Hidden zipper pocket
Sensory-friendly seams
89% Polyester, 11% Lycra
Fabric is ultra-soft, moisture-wicking, fast drying, and breathable

Product is manufactured in the US
MATERIALS & CARE:
Machine wash cold, tumble dry low
Do not use bleach or fabric softener
Do not iron over label 
SIZING:
Not seeing your size in the Insulin Pump Belt 2.0? Try the NEW Insulin Pump Belt 3.0, a similar style with new colors! here
This belt can be worn at the waist (midline) or hips. Decide where you would like to wear the belt – at the waist or at the hips.
Measure around that area to get the circumference in inches.
Scroll to the final images or click here for the size chart
If you still have questions, email us at hello@spooniethreads.com
Support your T1D management device! Add a BICEP BAND to your order.
Not helpful for insulin pump…
I purchased this with the thought that it was an insulin pump belt and for the size as I'm a plus size gal… size is great, but all this is is a continuous piece of fabric with a zipper. Nothing that allows the tubing to come through safely which means you can't full zip it and you have to make sure you don't pinch the tubing in the zipper. There is no visablity mesh or window to see what the pump is alerting you too. You have to pull it completely out of the belt to view the screen. This is also open all they way around the waist which allows the pump to slide everywhere and allows tubing to get pulled. It's very wide as well and tends to scrunch up or roll up because I am a bigger gal with rolls. If you are looking for a waist band to store keys, wallet, cell phone or anything else a purse might carry, then this is great for that. The color (pink) is sexy! Fabric is soft but I do over heat around my waist with it. The concept is there but it's lacking as an insulin pump holder. I loved the idea of a zipper especially since my last belt from a different company didn't secure my pump… but I'm sadly disappointed in this. If I keep it, I will have to make some simple modifications to it to make it usable for my pump. I'll make a button hole stitch on the backside so that my tubing can slide in and out safely and not be caught by the zipper… I will have to create a pouch inside it for my pump to sit in so it doesn't move all over especially when sleeping. I may even create a mesh window so I can see my screen without having to fully remove it… sadly finding insulin pump belts for bigger people like myself is a challenge and we often have to make adjustments or modifications because we aren't thought about during these productions. Good company, plausible concept but needs work.
Hi Emily,
Thank you for your review, we understand your issues with the Insulin Pump Belt 2.0. We have addressed some of the issues you raise with our New Insulin Pump Belt 3.0.
We have added an opening to the abdomen from the front zippered pocket. The front pocket has vertical seams on each side to prevent a device from moving from the front to the back. We have also added a flap pocket to the back of the belt for carrying other items.
We have not yet added a viewing window to the belt. It is something that has been discussed and is in consideration for our next update to the belt.
If you would like to try the IP3, we would be happy to send one to you for your testing
Please let me know and we appreciate your feedback.
Very comfortable
It is very comfortable to wear and sleep with. I don't have to worry about turning over in bed and disconnecting my insulin pump.
SpoonieThreads Heathered Insulin Pump 2.0
I am very pleased and satisfied with my new SpoonieThreads Heathered Insulin Pump 2.0
It arrived promptly and was put to use immediately. It is very complete and easy to wear. I don't even know it's on. I will be buying more. Thank you!
Heathered Insulin Pump Belt 2.0 - didn't suit my needs but great customer service and returns. Quality was good too.
Hi Gina, we're sorry to see you weren't happy with your belt, please let us know what issue you have so we can try to make it right. We will follow up with you directly or feel free to email us at hello@spooniethreads.com.