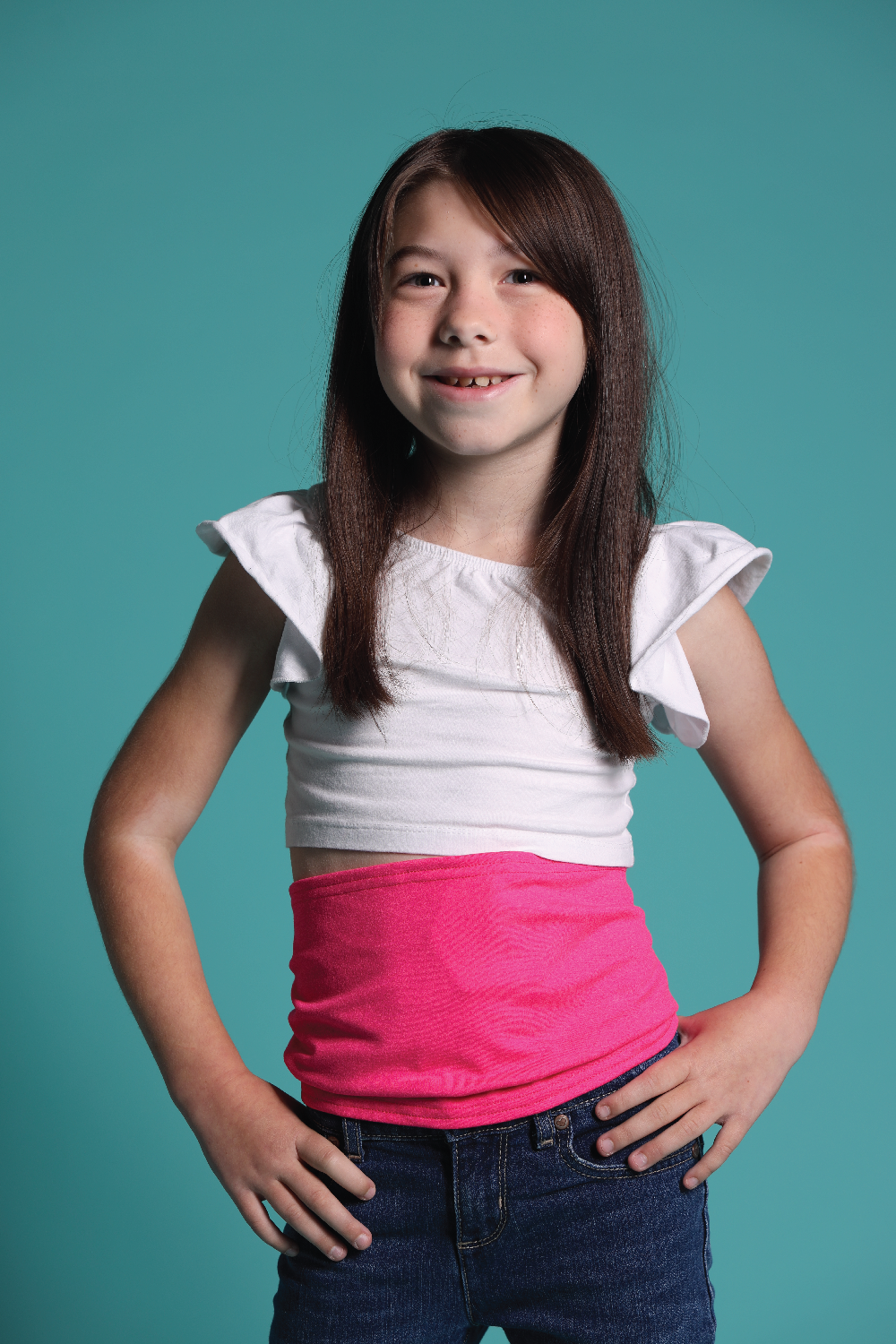 Heathered Stretch Waistband 3.0
This soft stretch waistband is lightweight and hugs the body, providing mild compression. This streamlined look is made from soft, stretchy, and sweat-wicking material.
• Provides mild compression without adding bulk
• Versatile uses: secure ostomies, feeding tubes, and catheters close to body, maternity band during pregnancy, post-surgical abdominal support during recovery, and more!
• Sensory-friendly seams engineered to provide maximum comfort
• Fabric has very soft and provides 4-way stretch, with great wicking properties
• Item is manufactured in the US
• 89% Polyester, 11% Lycra, manufactured in the US!
• Machine wash cold, tumble dry low
• Do not use bleach or fabric softener
• Do not iron over label
• Inside tag is tear-away
Great find!
Spoonie Threads 3.0 waist bands are way better than hospital mesh or expensive fitted sport shirt! How was I going to secure my recently placed feeding tube in a comfortable stylish way? Enter "Spoonie Threads"!! Been wearing them for almost 3 weeks now and hardly know the garment is there
Customer service by phone was extremely knowledgeable, courteous and helpful.
Thank you Spoonie Threads!
Matched description
Matched description and very high quality. Hubby has J-feeding tube and this keeps it in place without using tape on his sensitive skin. Interactions with this company were quick and informative. Would definitely purchase from them again!
Good product
Shipped quickly, good product, thanks!
Very comfortable
I purchased this stretch band to support my colostomy and protect my mitrofanoff from rubbing against clothing. These bands are fantastic! I have a short torso and wide hips, so I was worried about these fitting well and staying in place. I wear it as a first layer, underneath my underwear and it stays in place well. The fabric is very soft and comfortable. There's a good amount of compression that feels comforting, and not too restrictive. These are very discreet under clothing too.
I'm so so so thrilled with this!
I'm so so so thrilled with this. I have a baclofen pump, and it provides just enough pressure to make me feel comfortable, without feeling suffocated and getting scratched by Velcro from a binder.