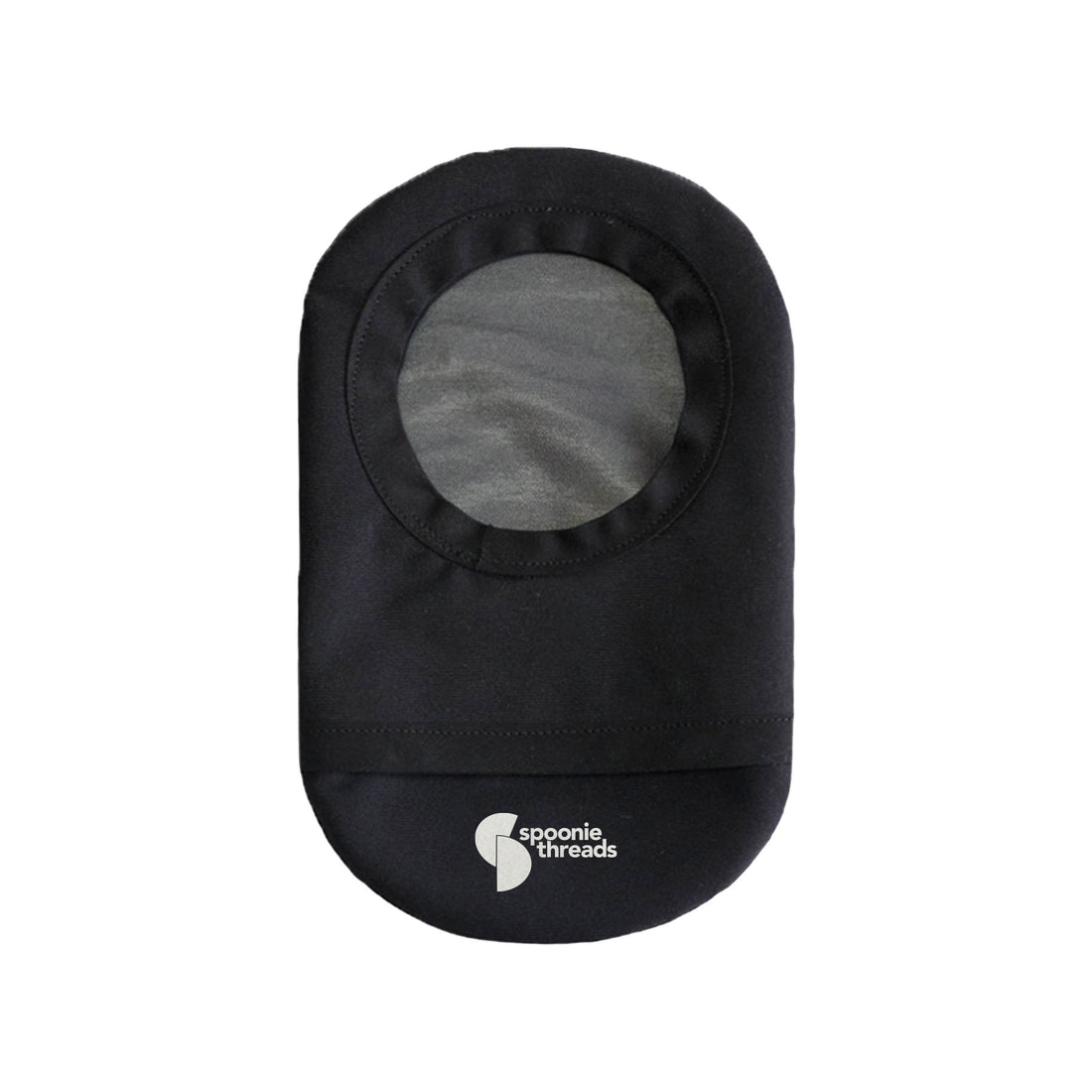 Our little black bag is a classic. This lightweight, water-resistant ostomy cover provides an extra layer of security between your ostomy bag and clothing – so you can say goodbye to leaks and stains!

Need to empty your pouch while you're on-the-go? Our flip-bottom design lets you empty your pouch with the cover on. No fuss, no mess.

FEATURES:


1 Plain Black Ostomy Cover (our most popular color!)

Waterproof material prevents leaks and stains

Bottom flips open for easy emptying

Precise size options for the perfect fit, no matter which pouch you use

Please note, this ostomy cover does not form a watertight seal around an ostomy pouch, so it will not keep your pouch dry in the shower or pool.

MATERIALS & CARE:

Machine wash cold, air dry only

SIZING:
Scroll to the final images or click here for the size chart
Measure the width and length of your ostomy pouch (in inches) to find the Pouch Size. If your pouch empties at the bottom, roll it up and/or close the bottom before measuring. Then choose an opening size (diameter in inches) that will fit around the flange of your ostomy pouch.
The easiest way to find the right opening size is to place a ruler across the ring and measure at the widest point, as shown. If your pouch has a large oval-shaped flange (like the Coloplast Sensura), choose the Flange Size: "3.5" Oval." Most ostomy pouches will have a round flange between 2.5 and 3.5 inches in diameter.
Give yourself additional support! Add a WAISTBAND to your order.
How to Measure your Ostomy Bag:
How To Put An Ostomy Cover On: